Hocking River Campsites
Our primitive campsites are closed until next spring. Thanks for roughin' it on the riverside! See you next Spring.
Experience the outdoors by Primitive Camping Along the Hocking River!
Experience the outdoors by roughin' it along the Hocking River. We offer primitive tent campsites on a small 2-acre property located at our 3-mile drop off location. This is a location on the outskirts of the town of Nelsonville, OH. We have 10 campsites that are shaded among the trees & guests are along the Hocking River. This is a great place canoe, kayak, or tube all day long then enjoy your night under the stars by the campfire. Each campsite is equipped with a picnic table and campfire ring. Contact us at 740-856-7848 or adventureprooutdoors@gmail.com for more information.
Why you should rent Primitive Campsites along the Hocking River?
Primitive tent camping is an outdoor activity everyone should experience once in their lifetime. Experience primitive camping with the experts in outdoor fun. Here some reasons why you should try primitive camping in Hocking Hills.
Overnight Outdoor Fun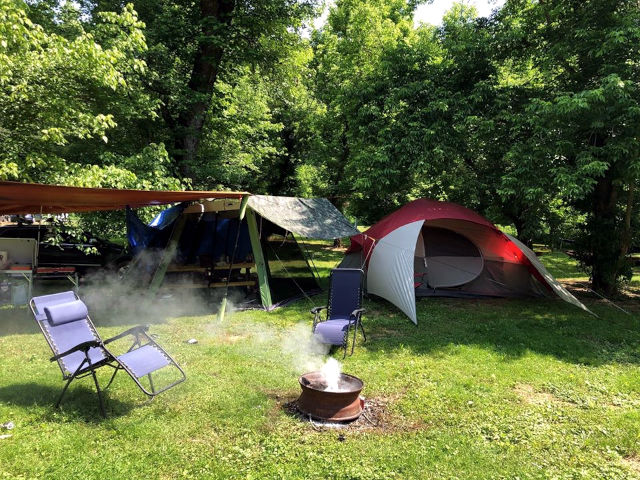 Our campsites are perfect for a quick getaway to Hocking Hills, Wayne National Forest, or Nelsonville. Located walking distance from the Hocking river bank and offering plenty of fun. Enjoy some fun spending time outdoors.
A Time to Enjoy Nature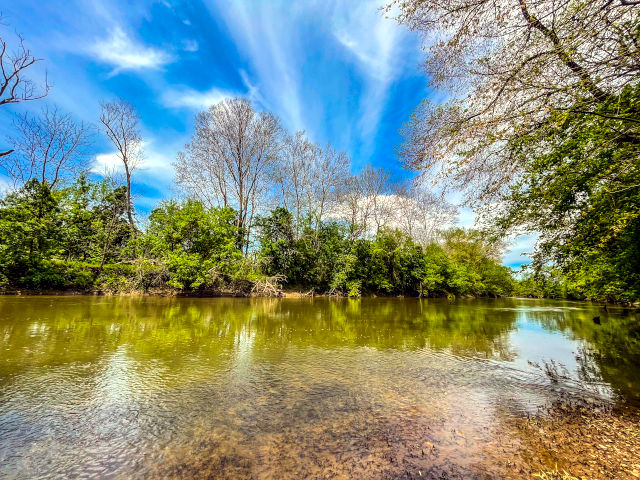 Primitive camping along the Hocking River gives you the ability to enjoy nature on a different level. Escape from your everyday life. Go off the grid for a short getaway. Disconnect for a bit and return back feeling refreshed and happier.
Inexpensive Family Fun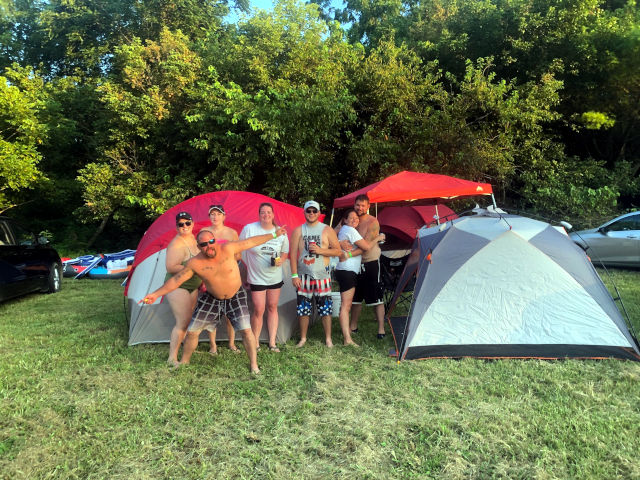 Gather the family together for an inexpensive and fun weekend off the grid. Float down the Hocking River, play games, make meals over the fire, and roast smores – all for a reasonable price. Quality time every family should experience.
Primitive Campsite Rates
Spend the day canoeing, kayaking, or tubing on the Hocking River then spend the night creating memories around the campfire. You will fall in love with the open starry night sky. Primitive camping isn't something you experience everyday so experience it with the experts in outdoor fun!
Weekday
$30
Rates are based per campsite. Each campsite can sleep up to 6 people. No price difference for 1 or 6 people. 6 person maximum at each campsite.
Weekend
$35
Rates are based per campsite. Each campsite can sleep up to 6 people. No price difference for 1 or 6 people. 6 person maximum at each campsite.
Taxes & Fees Associated: The campsite rates are subject to a 7% Ohio Sales Tax and a 6% processing fee for booking online.
Primitive Campsite Map
Our primitive campsites are located at our 3-mile drop off location. Most tent campers who stay with us are guests who spend the day canoeing, kayaking, or tubing and then come back to came to enjoy a night under the stars. If you would like a particular campsite, please call us at 740-856-7848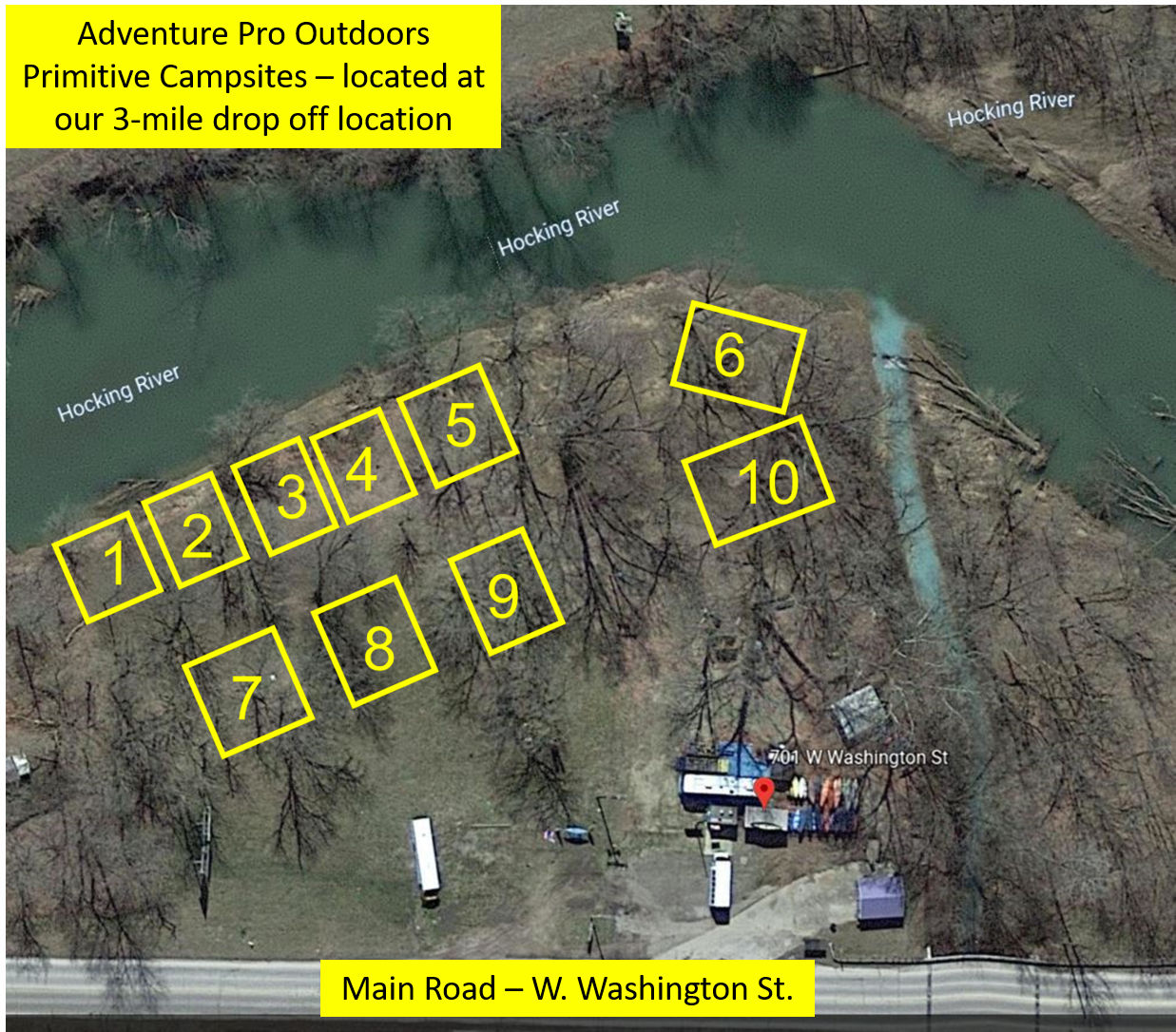 Things to Know
We want you to have an experience of a lifetime renting a primitive campsite along the Hocking River! Come adequately prepared for your camping adventure.
Campfire Ring
Each campsite gets 1 campfire ring. We have firewoord for sale at our office for $5 a bundle. Firewood can be purchased upon arrival. Guests are responsible for cleaning out firepit prior to departure.
Picnic Table
Each campsite gets 1 picnic table. We recommend bringing a table cloth to cover the table.
No Electricity / Water
Our primitive campsites have no electric or water. Bring plenty of bottle water with you. Bring the necessary equipment to operate any electric equipment you may have.
Hocking River Primitive Campsites Rental Rules & Policies
At Adventure Pro Outdoors safety is our #1 concern. We do the best to ensure the safety our customers. We expect our customers to practice safe and respectful primitive camping. We're here to help make your Hocking Hills and Wayne National forest primitive camping experience safe, fun, and enjoyable.
18 Years or Older
To rent one of our Hocking River primitive campsites, you must be 18 years or older. Each guest at the campsite must sign an electronic waiver prior or upon arrival. No person of age shall rent a primitive campsite for anyone under the age of 18.
Rental Rates & Occupancy
Our Hocking River primitive campsite rental rates are based on a 2 adult, 2 child (12 years and younger) occupancy. Each additional adult is an additional $10 fee. The maximum number of guests at each campsite is 6. If you have more than 6 guests, an additional campsite is required.
Check-in & Check-out
Check in begins at 3 PM on the day of arrival. Guests can call in advance for an early check in. Check in is located at 1299 E. Canal St. Nelsonville, OH 45764. Check out is 11 AM on the day of departure. Guests are required to clean up their campsite prior to departure. Dispose of all trash in dumpster.
Quiet Hours
Guests observe quiet time from 11 PM – 7 AM. Children 17 & under must be under adult supervision & must be at their registered site during quiet hours. Be considerate of camping neighbors. Visitors must park vehicles in main parking lot & leave campground prior to 11 PM.
Pets
Pets must be registered at the time of check-in. Pets must be up to date with shots & tags. Only 1 dog is permitted per campsite. Pets cannot be left unattended at a campsite. If pets are disruptive, you may be asked to find other accommodations. Guests are required to clean up after their pets.
Safety
Weapons, illegal drug use, public intoxication, fighting & vandalism are not tolerated. Alcoholic beverages must be consumed on your site. Management reserves the right to refuse service to & evict anyone, without refund, for behavior that is considered detrimental to the campground & fellow campers.
General Rules
Children must be supervised by an adult. Only permitted vehicles are permitted on the campround/lot. Guests are required to clean up after themselves & their pets. Never walk onto or through another campsite without invitation from that camper.
Weather Policy
Weather in Ohio can change throughout the day and night. We cannot control the weather. No refunds will be given due to inclement weather. Come prepared to primitive camp rain or shine.
Cancellations & Refunds
Reservations cancelled one week prior to scheduled reservation date will receive a full refund minus a $10 service fee. Reservations cancelled within one week forfeit the amount paid. All guests have the following option: reschedule their stay for future dates or recieve a voucher code for the amount paid.

The rules & polices seen on our website are not as detailed as our Hocking River Primitive Camping Rental Rules & Policies document. Please refer to our Forms Page for more information. Your verbal authorization at the time of booking, making an online reservation, payment of money and/or taking possession of the primitive campsite is evidence of your acceptance of our rules & policies. 
Frequently Asked Questions Regarding Primitive Campsites

Do we offer RV hookups and/or campsites?

No, our campsites are strictly primitive. We do not have electric sites available for RVs or 5th wheel trailers. Customers can bring a pop-up camper with a generator. We provide a picnic table and fire ring for our primitive campsites. There is an outdoor shower house and porta potty available for use.


Do you have a map of your campsites?

No, we do not have a map of our campsites. Our campsites are located at our 3-mile drop off location in the field which has trees throughout. You are walking distance from the Hocking River. You are located near Old Rt-33. Campsites are chosen on a first-come first-serve basis.


How far away are you from Hocking Hills State Parks?

Our primitive campsites are located 20 – 30 minutes away from the main Hocking Hills State Parks and nearby attractions. We are located in Nelsonville, OH which is centrally located to Athens and Logan, Ohio.