The Experts in Outdoor Fun in Hocking Hills

EXPERIENCE THE GREAT OUTDOORS IN THE HOCKING HILLS AND WAYNE NATIONAL FOREST REGION OF SOUTHEAST OHIO WITH THE EXPERTS IN OUTDOOR FUN!

Wayne National Forest ATV Rentals

Enjoy Tubing on the Hocking River

UTV Rentals in Hocking Hills

Kayak Rentals on Hocking River

Campsites in Hocking Hills
Hocking Hills Outdoor Adventures
– Canoeing, Kayaking, Tubing, ATV Riding, Camping, Lodging, Antiquing and so much MORE!
At Adventure Pro Outdoors, located in the star of Hocking Hills – Nelsonville, Ohio, we are the go to place in Hocking Hills for canoeing, kayaking, tubing, ATV riding, camping, lodging, antiquing, shopping, and so much more. We are centrally located to Athens and Logan, Ohio. If you want to fully experience Hocking Hills, experience it with the experts in outdoor fun.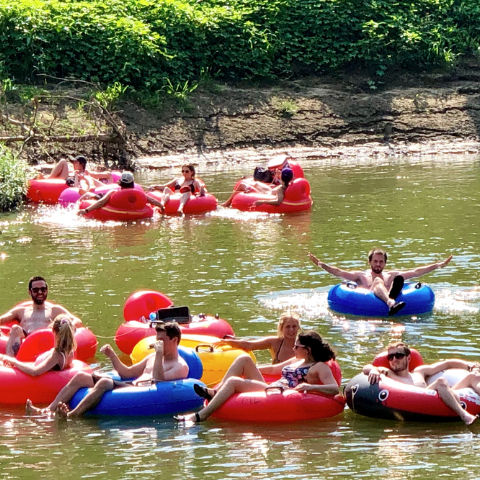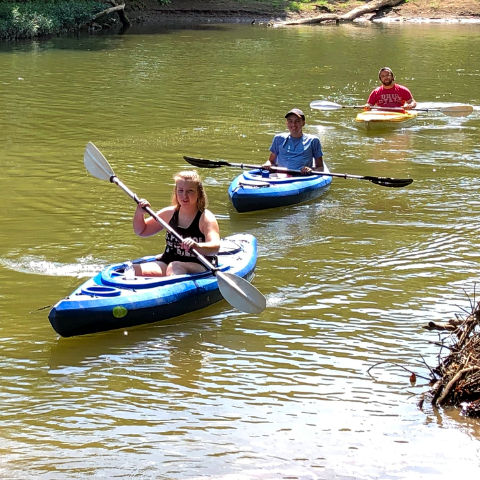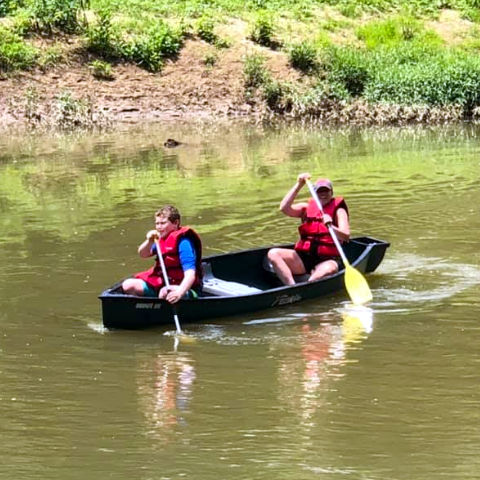 Canoe, Kayak & Tube on the Hocking River
We offer a variety of different canoeing, kayaking, and tubing trips down the scenic Hocking River. Everyone deserves to enjoy a day of fun in the sun. Come spend yours with us!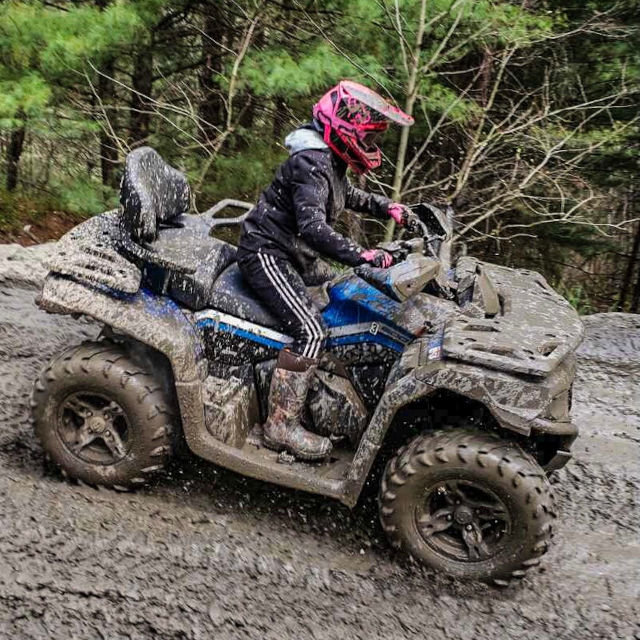 ATV Rentals
in Wayne National Forest
Visit Adventure Pro Outdoors to EXPERIENCE Wayne National Forest.
Our guides will take you on a half day or full day excursion through the Wayne National Forest OHV trail system.
Join us for an experience of a lifetime!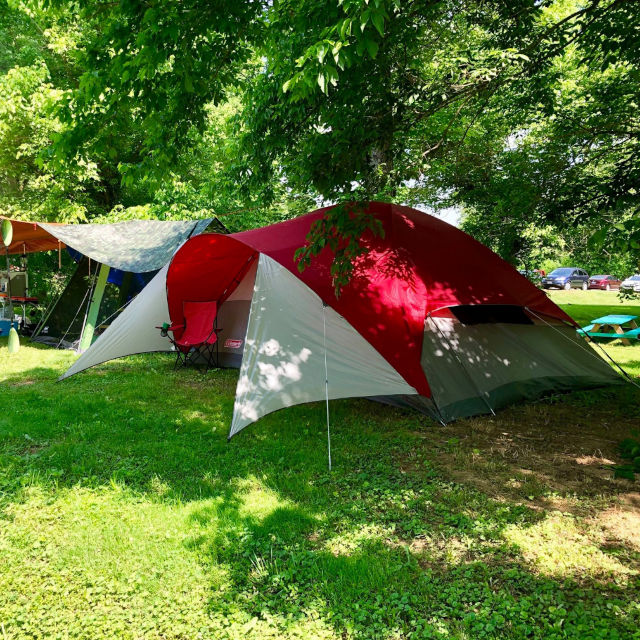 Primitive Campsites
Along the Hocking River
Our Hocking Hills riverside campsites are great for outdoor lovers so join us for primitive camping along the Hocking River!
Spend the night under the beautiful Hocking Hills & Wayne National Forest stars. Each campsite comes with a picnic table and fire ring.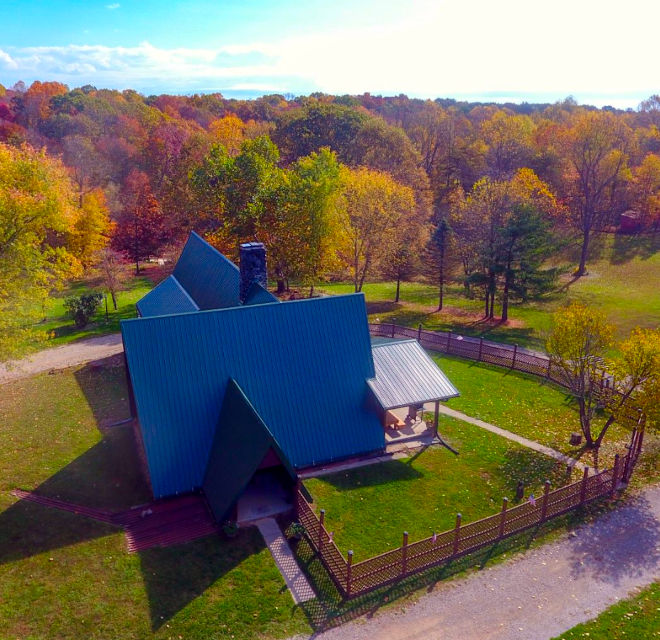 2 to 16 Person Cabins & Lodges Located in Hocking Hills & Wayne National Forest
We partner with 1st Choice Lodging. Book a Hocking Hills cabin or Bed & Breakfast room with them to receive a discount on your next adventure! Cabins and lodges range in size from 2 person to 16 people. All come equipped with hot tubs!
Hocking Hills Cabins & Lodges with Private Ponds
Explore, experience, and enjoy Hocking Hills and Wayne National Forest with the experts in outdoor fun!
The Tubing Capital of Hocking Hills!
The MEGA TUBE FLOAT on the Hocking River is hosted every August for a weekend of epic floating fun. You won't want to miss out on this weekend!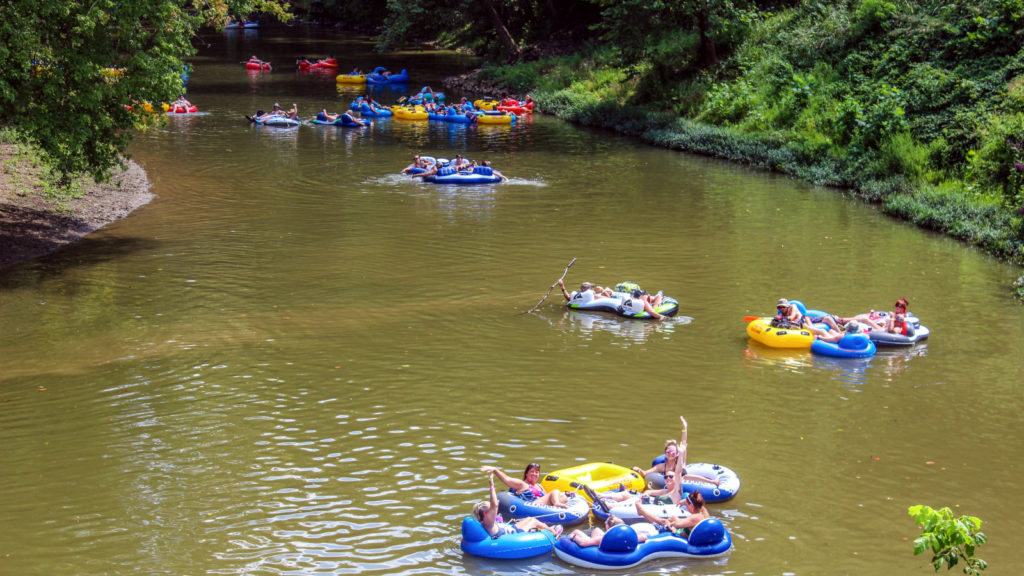 What People Are Saying
We'd love your feedback on what you enjoyed about your outdoor experience with the experts in outdoor fun. Tell us how your outdoor adventure experience was!
177

Reviews on Google
This place is absolutely amazing. River is peaceful. Everyone is friendly.

I do want to express my gratitude to all the staff at Adenture Pro Outdoors. I lost my keys in the river as I was getting out to go to the landing and they spent a couple hours to go out of their way by helping me find a locksmith, letting me use their phone, and getting my child a sandwich. You all were greatly appreciated! Thank you all so much.

You are all wonderful people!.

Awesome staff!!! They all were very helpful. We will definitely be back!! They even have a cute set up where you can pick out a little bag of beautiful rocks for about $7.00!.

What a fun time for the family!! We did the 3 mile tubing and had a great time. This activity can be as relaxing or as exciting as you want to make it. You're pretty much turned out to do your own thing.

If you want to beach and hang out, you can. If you want to lay back and just let the current take you for a ride, you can. This is the type of thing we will for sure be doing again!! Totally worth the cost.

.

Barry and Lee led us on a 3 hour ATV adventure. It was invigorating once my nerves settled. They did a wonderful job of checking on us throughout the ride and explained things thoroughly.

They are very personable and knowledgeable about safety, the trails and the ATV's themselves. When our side by side malfunctioned, they swiftly made some changes so that we could finish our adventure without delay. We also met a lovely couple who joined us on the adventure.

Well worth the money! Will definitely be back..

Fast check in, easy transport and river entrance for tubing. Would highly recommend. The only thing that prevents me from giving it 5 stars is the fact that you have to pay in full in advance with no refunds.

When you are only traveling for two days, a credit to use in the future is not beneficial. All companies that I have used in the past only took reservation or small deposit--have not requested full payment up front when you don't know how the weather will be..